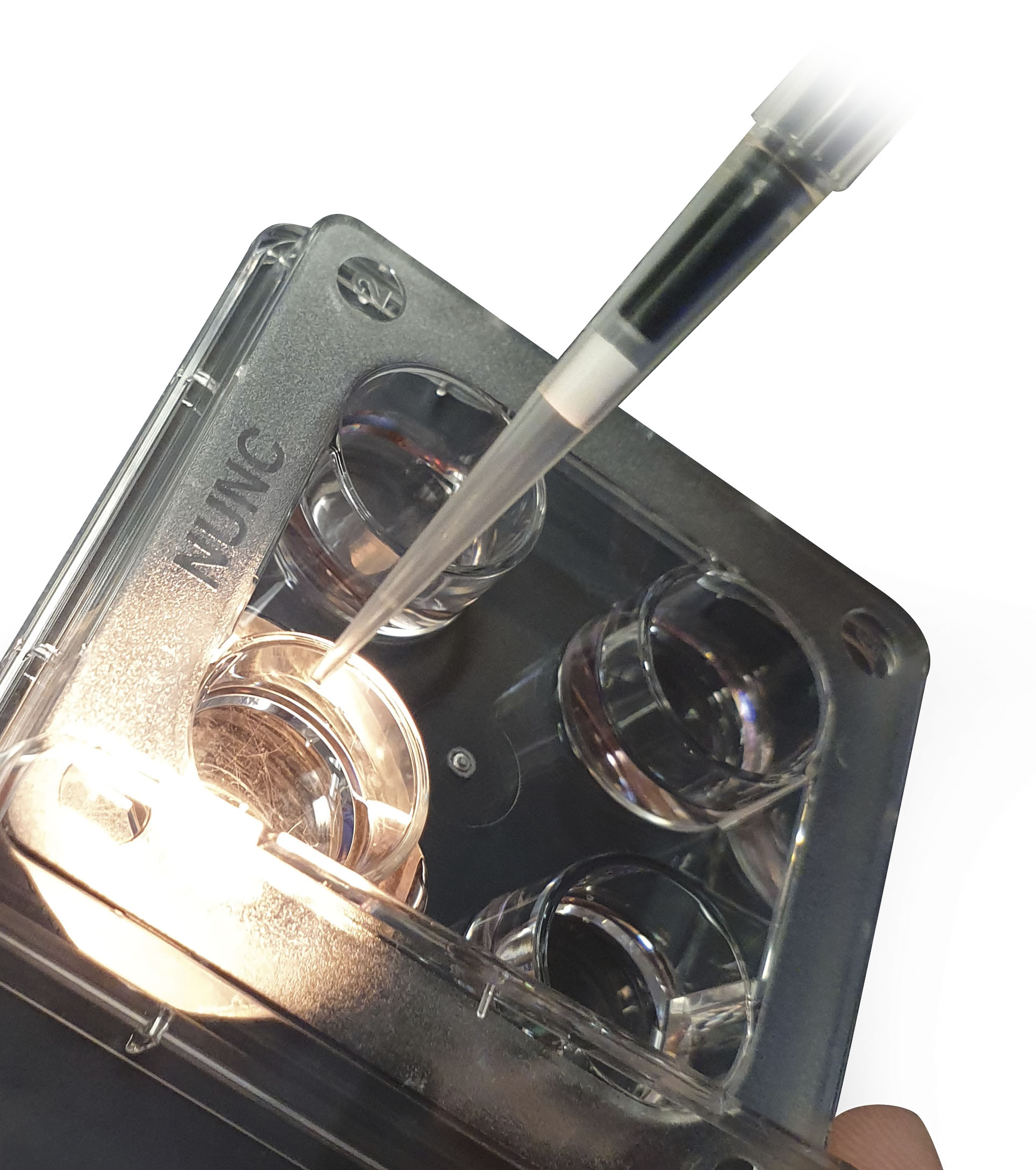 MULTIPLE OVULATION EMBRYO TRANSFER (MOET)
MOET is the process by which selected females are super-ovulated using hormone therapy prior to AI. Multiple oocytes (unfertilised eggs) are fertilised inside the cow and collected non-surgically, seven days after AI or mating. 
MOET programmes can be individually tailored by AB Europe to meet your requirements. Each programme usually includes a combination of hormone treatments – FSH, prostaglandin, and progesterone. In most cases you will need to work with your vet who will provide some of the drugs and help with administration if required, consequently good communication is very important.